Need IT Supports? We can help.
Is Your Team Struggling to Solve IT Issues?
Our scalable IT support can take day-to-day IT management off your hands allowing your business to grow unhindered.
Our scalable IT support services can help by:
IT Managed Services That Scales With Your Growth
We have a multi-disciplined team that can support every aspect of your IT environment.
Get IT Support Aligned to Your Usage
If you have a seasonal business or are growing quickly, your IT requirements or going to vary widely making it difficult to hire and retain IT resources to meet those needs. With a managed services partnership, you can ramp up or down services as needed.
Our staff have niche skills with specific apps, infrastructure, strategy elements, and other key areas that can keep your IT on the right track.
IT Consulting to Address Recurring Issues
We can assess your organizational structure, operational processes, and current apps and infrastructure to identify any problem areas that are causing an influx of support requests.
Assess Technology For Fit to Business
Often an organization's requirements change as they grow and evolve but they remain on the same technology platform which can cause bottlenecks, inefficiencies, and hamper productivity. We can determine if your current technology and processes are still a fit to your business.
Replace or Upgrade Outdated Technology
Our team can assist in making changes to existing technology or plan the selection, implementation, and integration of a new system that better suits your needs.
Tools, Monitoring, and Processes
We have a mix of bilingual helpdesk, remote monitoring and support, and onsite resources to be able to tackle IT challenges your organization may face.
Fill the Gaps Specific to Your Business
Whether you need more Tier 1, 2, or 3 support, high-level guidance, or a leader to pull your day-to-day support together – we can customize a flexible support plan that fills in for your missing pieces.
Our approach to IT support with problem tracking, root cause analysis, and a triaged model of support allows us to keep IT issues in check. We ensure nothing is missed and we get to business-critical issues first.
ADVENTAGE OF IT RELOCATION SERVICE
Having having one-stop IT support means you can focus on the strategic aspects of your business and be confident that should issues arise, you have an IT partner well-equipped to cover them:
IT Infrastructure Solutions
INNOVATE. DIGITALIZE. TRANSFORM.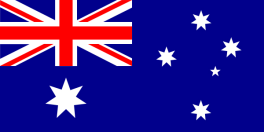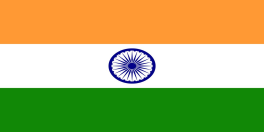 INNOVATE. DIGITALIZE. TRANSFORM.
Copyright © 2023 Myan Pro Solutions | All rights reserved.