IT Office Relocation Services​
Ensure Your Corporate Move Goes Smoothly With IT Office Relocation Services 
New Office IT Relocations Made Easy
You've found the building with a perfect location. Everyone is stoked, but have you thought about the IT requirements for the new office?
Office relocations can feel like an emotional rollercoaster but relocating your systems, servers, and technology doesn't need to be stressful, as long as you plan each detail far enough in advance.
Here's how we handle IT infrastructure relocation projects.
Schedule a Visit With the IT Team and Executives
In the months leading up to your move, preparation is key. That's why we always schedule a site visit with the IT team at the new location in advance
We thoroughly review your new building's network cable, access control, heating, cooling, electrical and structural specifications to ensure they meet your IT requirements. Our experts then design the optimal network layout so all your access points, routers, printers, devices, and server room are in the ideal locations.
Evaluate Your Current Setup
We learn your current networks and IT infrastructure backward and forward. Knowing exactly how things need to be set up in the future location makes it much easier to get you up and running quickly. MPS will inventory all of your equipment, make a list of required upgrades, and return any leased items
Plan for Your Communications Setup
You don't want to spend time thinking about where phone lines and power outlets will be in the new office – so we'll do it for you. Before moving day comes around, we'll configure a new plan for your future office and decide how all of your communication systems will be arranged.
What if the truck that was transporting your most valuable server wound up in an accident on its way to the new office? We don't allow data to be lost in transition – we ensure that you have extra copies of all your most critical data, including your servers, firewalls, and workstations.
With our moving team on your side, data loss isn't an issue.
Test Everything Out at the New Office
We won't just leave you high and dry after the move. Our experts will stick around to help you troubleshoot any connectivity issues, as well as answer questions and set up last-minute items like printers or routers.
The last thing you want is for your company to experience severe downtime due to a standstill or malfunction in your IT transition – which equates to substantial losses in revenue. Let us handle the digital details while you focus on your people and customers.
ADVENTAGE OF IT RELOCATION SERVICE
When you partner with MPS, you'll reap the advantages that our IT relocation services bring.
IT Infrastructure Solutions
INNOVATE. DIGITALIZE. TRANSFORM.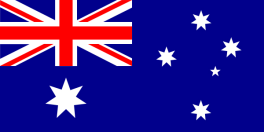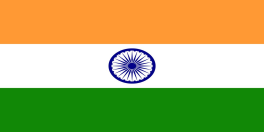 Copyright © 2023 Myan Pro Solutions | All rights reserved.